Tue, Sep 12, 2017 at 5:18 PM
NEW MUSIC: Tasha Cobbs Leonard - I'm Getting...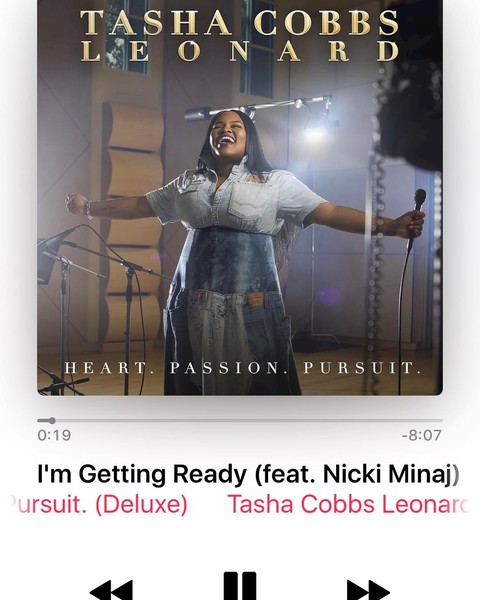 Nicki Minaj links up with soulful gospel singer Tasha Cobbs Leonard for "I'm Getting Ready," a song off Cobbs' new studio album Heart. Passion. Pursuit.
"I don't gotta talk, the Lord defends me / I watched them all fall for going against me / Me and all my angels shot the devil up / While you was trying to pull me down, I leveled up" she raps.
Listen: