Thu, May 11, 2017 at 9:46 PM
VOTE for NICKI MINAJ for Billboard Chart...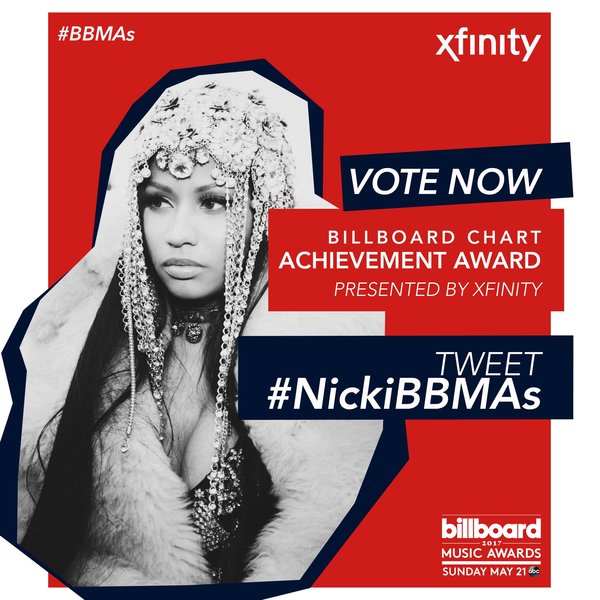 Fans can now vote for Nicki Minaj for the Billboard Chart Achievement Award at this year's Billboard Music Awards.
There are two ways to vote:
1. Via the BBMAs voting page: billboardmusicawards.com/vote
2. Via twitter, compose a tweet containing the official hashtag: #NickiBBMAs (your twitter account MUST be set to public)
You can vote up to 100 times per day, per platform. Voting ends at 6 p.m. PDT on May 21, 2017.